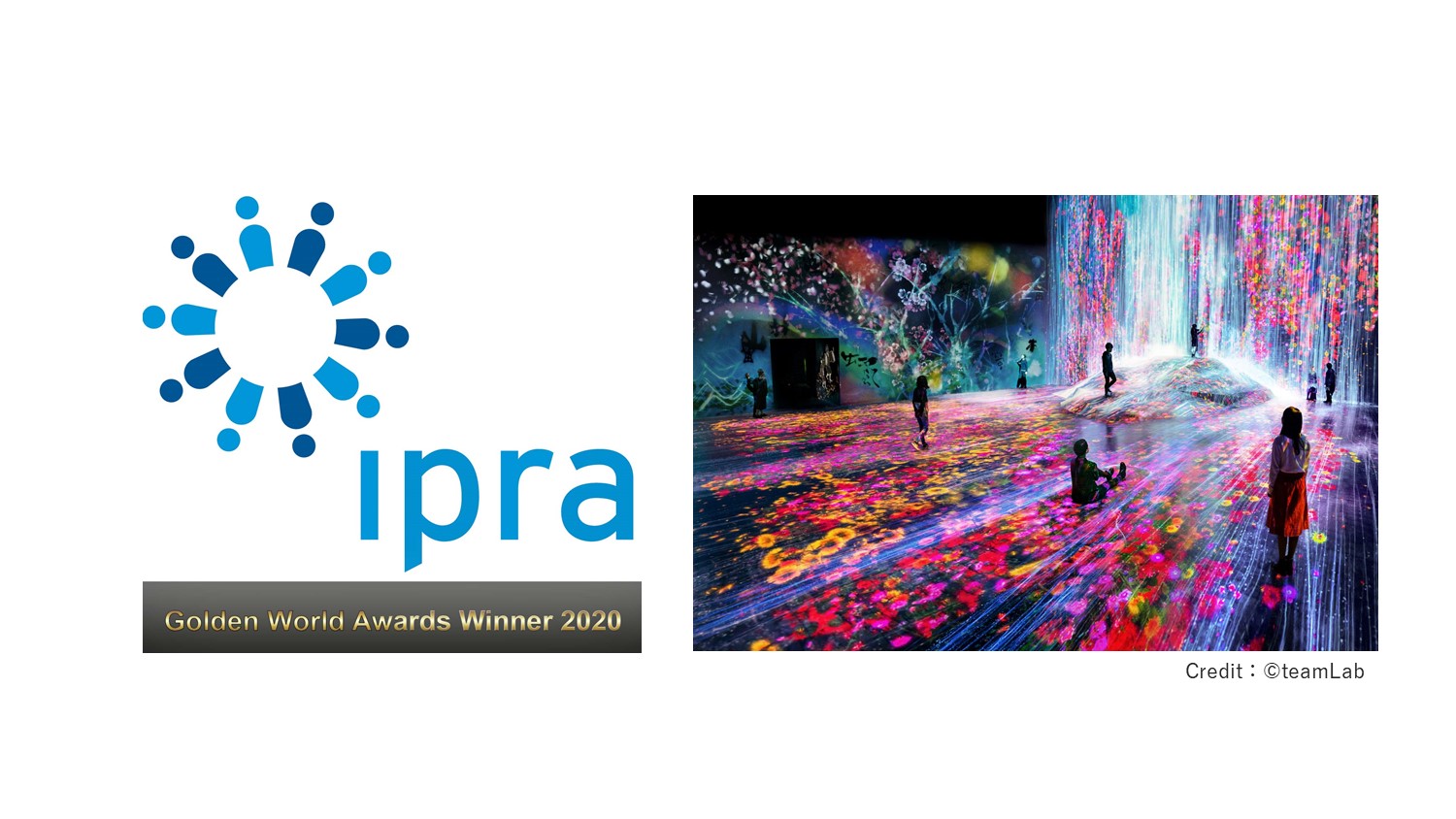 SUNNY SIDE UP, INC. (President, Etsuko Tsugihara, headquarters Tokyo, Japan) won a top honor for "MORI Building DIGITAL ART MUSEUM: EPSON teamLab Borderless PR" in the Arts and Entertainment category of 2020 Golden World Awards (GWA) sponsored by the International Public Relations Association (IPRA).
"MORI Building DIGITAL ART MUSEUM: teamLab Borderless," is a one-of-a-kind museum for digital art established by Mori Building Company, one of Japan's leading urban developers, and teamLab, a world-leading digital art collective.
Through our PR activities before and a year after the opening of the museum in June 2018, we helped attract 2.3 million people from 160 countries and contributed to improving Tokyo's overall magnetism as the capital city prepares for the Olympic Games. Eventually, the museum was selected as one of the "World's Greatest Places of 2019," in US magazine Time.
■About Golden World Awards
The annual IPRA Golden World Awards (GWA) initiative, established in 1990, recognizes excellence in public relations practice worldwide in a variety of categories. GWA receives entries from around the world and 80 projects were chosen for top honors in the various categories this year.
https://www.ipra.org/golden-world-awards/winners/